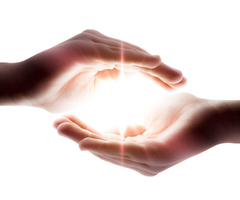 Rachel Scutt, BS, LMT, founded Mind & Muscle Medicine, LLC in 2008 with a mission to provide a practice in which every client can receive the absolute best massage in an environment of true care and professionalism along with holding the highest standards in the massage industry. As of February 2019, Rachel brought on an incredible group of passion driven massage therapists and healers to join the practice bringing extra sets of hands ready to help heal anyone and everyone here in the Vally! Rachel holds such a strong passion for the massage industry that she loves seeing both her clients get the level of care they deserve along with working alongside other massage therapists that share this same passion and drive. In fact if you've ever been on Rachel's table you know your getting the best so with that every therapist available here in the practice carries Rachel's stamp of approval to be of the highest of standards! No matter who you see in the practice you'll have a guarantee that you'll leave knowing you truly have received the absolute best experience found in the Grand Junction area!
Read more about every therapist available here in the practice by clicking on the names in the tab above!
Let us help you feel and function at the absolute best so that you can live life happy and pain free doing what you love most for as long as you can!