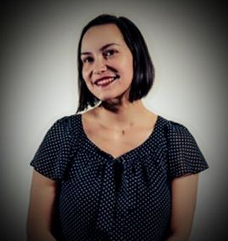 Rachel Hagen, LMT, with Raspberry Lane Studios, LLC, is very passionate about the massage industry & eager to start helping you heal! Born in Alaska, lived in New York, and now she lives Colorado with her beautiful young children. She comes with 750 hours of massage training from Intellitec here in Grand Junction. Racheal also has received certification and mastery in Ashiatsu. This is allowing her to utilize her amazing strength in her legs and feet to bring healing just as her hands do. She also comes in with 40 hours of Domestic Violence Prevention Training! And for all you athletes out there she too loves to lift weights & also enjoys some Jujitsu! She also enjoys the simple pleasures in life such as knitting & meditation along with exploring the great outdoors and being creative through a variety of arts!
Mind and Muscle Medicine welcomes Ms. Hagen, and is very excited to have her in the clinic. We both look forward to seeing more people able to get in and get true relief from their aches and pains and leave with pure function and rejuvenated minds!
To book with Rachael just select "R. Hagen" from the drop down menu on the online scheduling system!