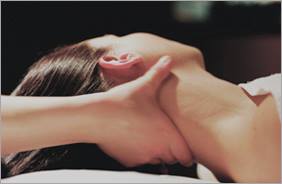 The following rates & packages are available to meet your specific health needs:
Single Massage Sessions:
Medical & Prenatal Sessions
Specialized Massage Sessions ONLY with Rachael Hagen!
These are specialized services provided by Rachael Hagen only! An Eastern Medicine modality that is truly incredible!
Specialized Treatments ONLY available Kaycee Woolsey!
These unique sessions are only performed only by our amazing and talented Kaycee! She looks forward to helping you feel amazing!
Reflexology Treatments
These sessions are designed to give you the ultimate experience that will supersede any expectation! If you love to get pedicures but often find yourself disappointed by the experience or rushed through, well in this session you get massage experienced hands to treat your feet and hands while still leaving your feet feeling absolutely amazing! Pick from any of these session options!
CBD Massage Sessions
Hot Stone & Cupping Sessions
Classes & Events
Health & Fitness Consultations
Same Room Sessions are available by request! Email mindandmusclemedicine@gmail.com to set this up!
Packages
2pk. 60min – $110 ($55 ea.)
2pk. 90min – $170 ($85 ea.)
5pk. 60min – $250 ($50 ea.)
5pk. 90min – $375 ($75 ea.)
Purchase an eCard Gift Card for you or your loved one today!
Click here to get started!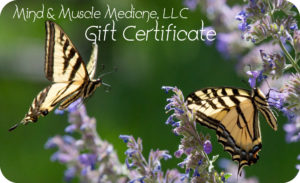 Each month can vary in demand so if you don't see a time that works for you I encourage you to definitely set up the earliest time available with any of the therapists and then email mindandmusclemedicine@gmail.com to be added to the cancelation wait list and we may be able to get you in sooner!  Don't hold off and hope to get in case you will find yourself waiting even longer!
Keep in mind the online scheduling system does allow for booking to be set up for future appointments up to 6 months at a time! So if you have a specific time you love getting in definitely jump on & map yourself out!
We look forward to seeing you soon!
Are you interested in information or programming for health and fitness? Rachel Scutt provides various options to help you reach your goals! Read more here.
Email mindandmusclemedicine@gmail.com for more information!